Diamond Suites at the Hotel de Paris in Monaco
I have been working in Monaco a lot since I started being a photographer in the Alpes-Maritimes. It is one of the busiest places in the region and magazines love stories on the Principality. When I got an email from the Telegraph Magazine to shoot an article on the amazingly luxurious Princess Grace and Prince Rainier III suites in the Hotel the Paris I was very excited! Built in 1864 to accommodate gamblers who flocked from all over Europe to the Casino next door, the Hotel de Paris in Monaco is now the most iconic hotel in the. Although I have been shooting wonderful hotels, luxurious villas and breath taking super yachts for years, the level of perfection in the two newly refitted suites was high. I was really taken by the colors, the materials, the space and geometry of the architecture but most of all the huge terrasses in the middle of the pointy roofs with their pools and views on the bay of Monaco and the Casino.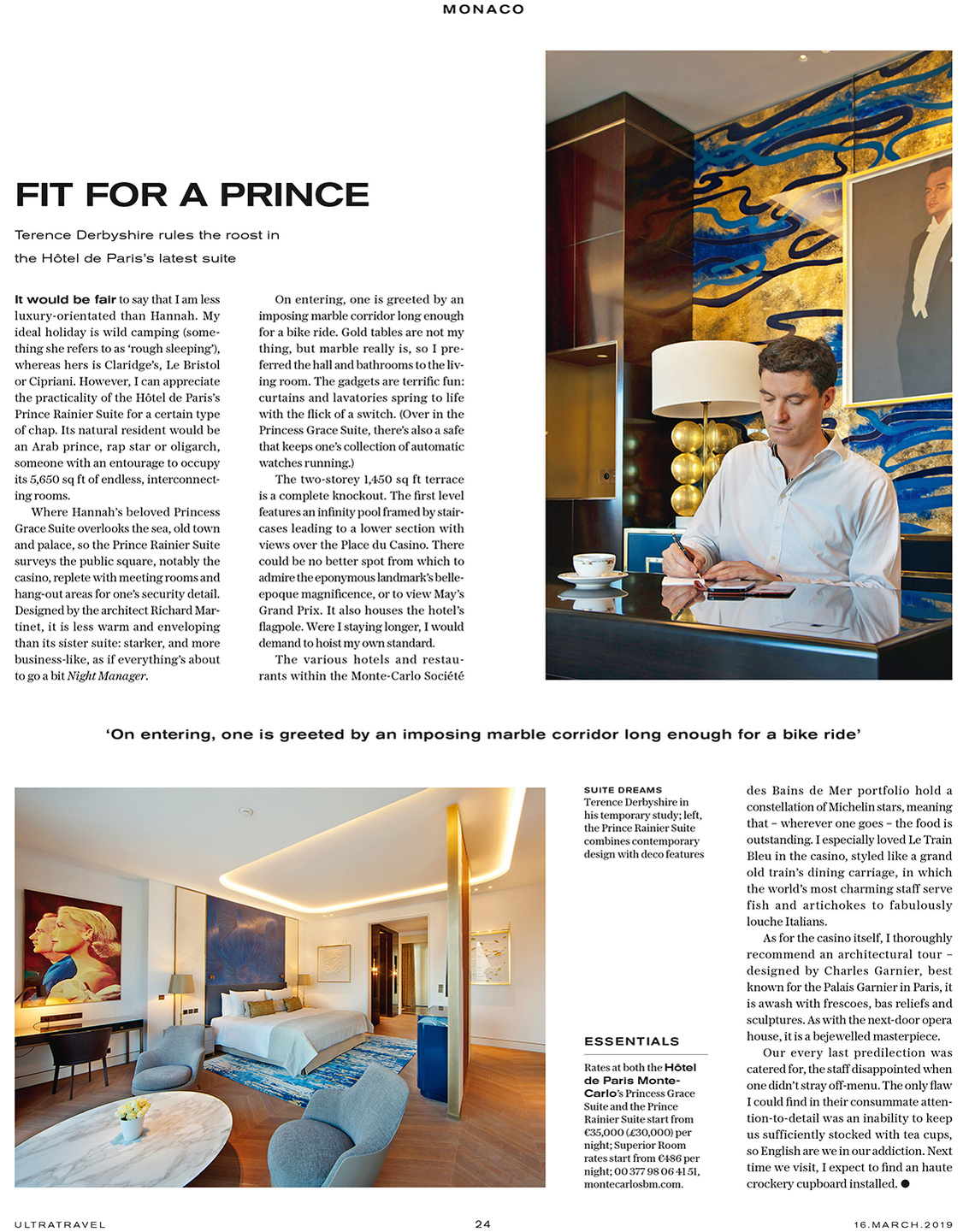 Environmental Portraits and Architecture
It always makes me happy when I get to shoot a subject using different aspects of photography. The writers were my models and they were playing the part of wealthy lodgers staying at Hotel de Paris. The pictures had to be nice portraits but need to show the outstanding architecture in the background. I also had to take pictures of the suites themselves as the article was mainly about the refit.
Summer in February
The pictures had to have a summer feel as does any subject on the French Riviera. Luckily the weather was beautiful and it was not too hard to give a summer vibe to the photographs. My models did have some reservations going in the pool though! We kept it to dipping their feet in the water.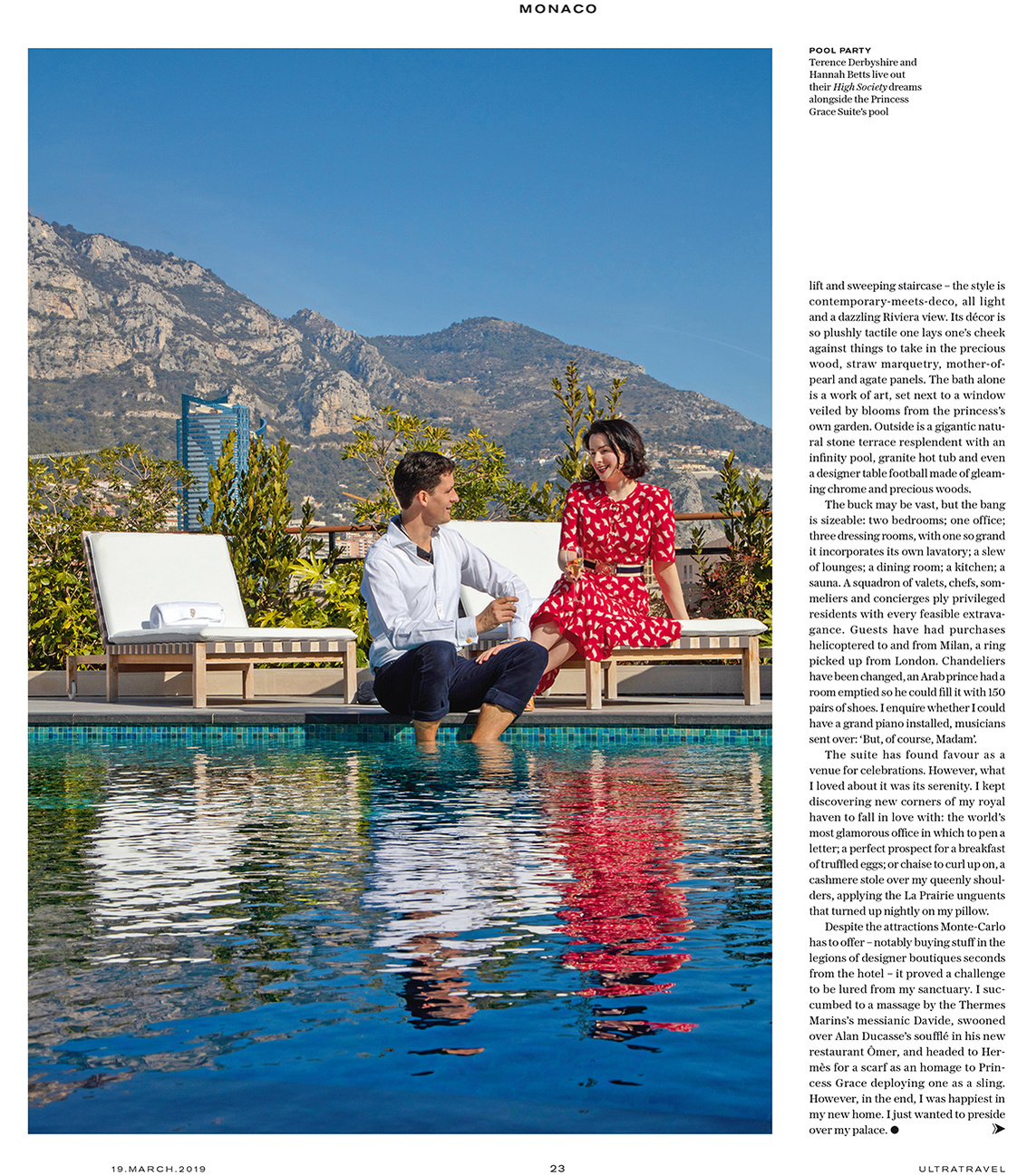 Société des Bains de Mers
It is always a pleasure working alongside the lovely people from SBM in Monaco. They were very helpful in setting up this shoot! Thanks!