Columbus Island
San Salvador is a small island in the Bahamas of only 1300 inhabitants. Also known as Columbus Island as it was the first land Christopher Columbus saw after a 9 week crossing of the Atlantic in 1492.
hurricane Joaquin
In October 2015 this beautiful tropical paradise was hit not only once but twice by hurricane Joaquin and a large part of the island was wrecked.
Most of the inhabitants of the island had left the island (as they usually do during hurricane season) so no one was injured but the architectural damages were devasting for the people. The following pictures were taken 7 months after the island took the hit.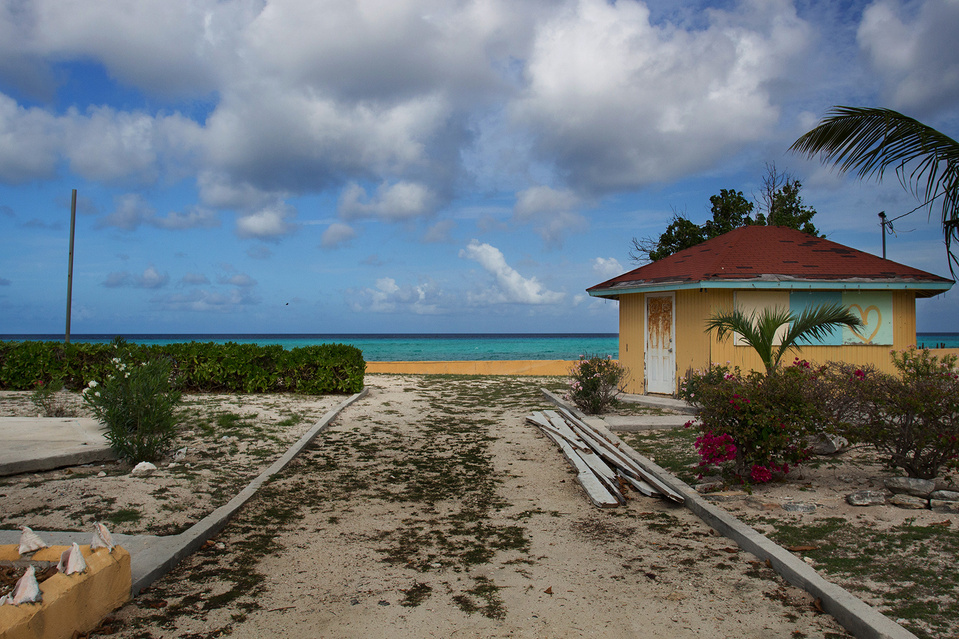 Joaquin, a category 4 hurricane struck the Southern Bahamian Islands. The most severely affected islands include Crooked Island, Long Island, Acklins, Rum Cay, and San Salvador along with Crooked Island, Long Island, Acklins and Rum Cay were the most severely impacted islands and were left to their own resort as major flooding and debris at the airports and across major roads made it difficult to access these islands.

Months later, and after suffering water quality, sanitation, and vector control concerns, Cockburn Town is being rebuilt little by little.
As I walked through the streets, camera in hand, I couldn't believe how bad things still were. But talking to people they are positive given the circumstances and are thankful that they have just suffered material loss. This photographer was well impressed with their upbeat attitude.